Barry Davis, President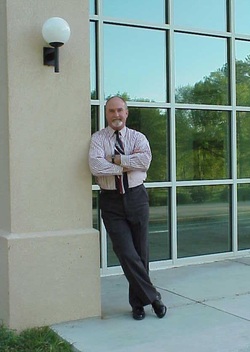 Mr. Davis grew up in Clanton, Alabama where he graduated from Chilton County High School in 1973. While in high school, he learned mechanical drafting at the local trade school. He is a Vietnam-era veteran with a service-connected disability, having served in the Army as an airborne ranger.

Mr. Davis studied architecture and urban design at the Georgia Institute of Technology, graduating with high honors in 1981. He continued his studies at Georgia Tech, publishing his thesis,
Influence versus Control: The Role of the Architect in Urban Design and Development and receiving his Master of Architecture degree in 1983. To augment his design studies, he studied real estate development concurrently at Georgia State University, earning a certificate of "Management-Administration of Real Estate Construction and Development." While in school, Mr. Davis was recognized for academic excellence by the Pi Mu Epsilon, Gamma Beta Phi, and Tau Sigma Delta Honorary Societies.

During the five years following graduation, Mr. Davis worked for various large firms around the Southeast, gaining valuable experience in every aspect of his profession. His responsibilities ranged from programming through construction administration, working on projects as small as $40,000 office space plans and as large and complex as the $10,000,000 Fine and Performing Arts Center for the University of West Florida. Mr. Davis was first registered as an architect in Alabama in 1987; through NCARB certification, he has subsequently attained registration in the remaining eleven southeastern states. He formed his own one-man firm in 1988.
---
MEMBERSHIPS/AFFILIATIONS:
American Institute of Architects
Code Enforcement Board, Pensacola ('92 – '94)
Junior Achievement Instructor ('88 – '91)
Montgomery Jaycees ('83 – '88)
Hugh O'Brian Youth Foundation ('84 – '88)
Arts Council of Northwest Florida ('88 – '94)
First Baptist Church of Clanton Lions Club ('94 – present)
NCARB Council Record
United Way
Various Chambers of Commerce
Olivia Davis, Director of Business Development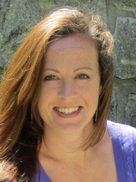 Ms. Olivia Davis leads office management and marketing tasks for Barry Davis Architects. As Director of Business Development, she draws on her experiences with development functions at Auburn University and Columbia University as well as her marketing and office management experiences for chiropractic offices in Alabama and Georgia.

Ms. Davis graduated in 2002 from the University of Alabama at Birmingham with a Bachelor of English. She then attended Auburn University where she served in her first development role while pursuing her Master of Higher Education Administration, which she earned in 2005.
---
Join our team.
Barry Davis, Architects, P.C. is constantly seeking new talent to complement our existing team. We offer exciting opportunities, unlimited potential for advancement, and compensation commensurate with a candidates' experience, abilities and desire to excel. We encourage interested architects and intern-architects to forward a résumé to
Barry@BarryDavisArchitects.com
.